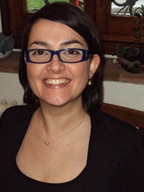 Laura Signore, Assistant Librarian
She received her B.A. in Sciences of Cultural Arts from the University of Siena, and then did a Master's in Library Science and Management, with a thesis on the Sophia University Institute Library. She has attended various courses on cataloguing techniques and the use of cataloguing software. She has been a member of the National Office for the Cultural Goods of the Church group reviewing the classification and cataloguing criteria for the National Library of Florence.
Since 2008, she has been employed by IUS, directing the catalogue and reference section of the library.
Weekly schedule:
Monday to Friday:
Morning 08.30 / 13.30
Afternoon 15.00 / 18.30
Tel. +39 055 9051544