From 11.00 AM to 6.00 PM - Live streaming from 3.00 PM to 4.00 PM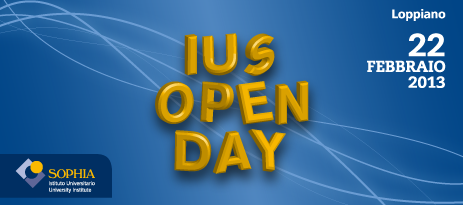 The IUS once again opens its doors to present its own program of formation. Within the program are foreseen short lessons in Economy, Politics and Theology (follow the LIVE STREAMING).
There will be moments of dialogue with students and professors, and a guided tour of the institute, with the possibility of visiting the small city of Loppiano where the institute is located, as well as the 'Lionello Bonfanti' industrial park.
In order to evaluate study and research projects and explore professional opportunities and possibilities for social commitment at the end of the course of studies, there will be, along with the academicians, some businesspeople and professionals in the area of profit and non-profit who support the IUS project.