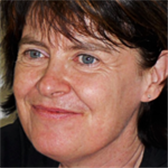 "Scientific Research and dialogical thought: Paths through the Neurosciences"
Catherine Belzung, French neurobiologist, recipient of the Legion of Honor for scientific merit, guest of the first "Sophia's Lectures" of the a. a. 2013/2014, the cultural appointment which twice yearly is promoted by the IUS, and which is open to the academic community and to all others interested.
Friday, November 29, 2013 – at 6:00 pm
Loppiano Auditorium
See here for DIRECT STREAMING in Italian
Read in-depth article at this link
Presentation:
Sergio Rondinara – professor of Epistemology and Cosmology at the IUS
Brief biographical profile on Catherine Belzung
Eminent figure of the international scientific scene, Catherine Belzung, a neuroscientist, is Professor and Head of Team 4, for the department of "Imagerie et Cerveau" of the University François Rabelais of Tours (France). In 1988 she received her Doctorate at the University"Louis Pasteur" of Strasburg with her mentor Prof. Renè Misslin. Between 1988 and 1989 she pursued a post-doctorate title at the CNR of Rome under the supervision of Prof. Stefano Puglisi-Allegra. From 1989 to 2002 she has been acting assistant at the University "François Rabelais" of Tours where, starting in 2002 she has been Ordinary Professor, up to the present. She is responsible for the Master in "Cognition and Neurosciences" and for the Centre d'Initiation aux Mètiers de l'Enseignement Supèrieur (CIMES) of the University François Rabelais of Tours. A member of the Scientific Council at the University François Rabelais ofTours, she is part of the National Council of the Universities (CNU) – Neuroscience section – and is consulting member for the Scientific Committee of the European College of Neuropsichopharmacology (ECNP). On December 11, 2012 she was the recipient of the Legion of Honor for scientific merits, the highest distinction meted by the French Republic.
Amopng her publications are numerous scientific articles in specialized reviews and academic texts: C. Belzung, Biologie des émotios, De Boeck 2007; C. Belzung - P. Wigmore, Neurogenesis and Neural Plasticity. Current Topics in Behavioral Neurosciences, Springer 2013.